When you first drive off your lot in your new Ford car or truck, the only thing you should worry about is how you're going to take advantage of the open road. Over time, your vehicle will require routine maintenance tasks to keep it running at its best. That's where our certified technicians at Bill Alexander Ford Lincoln step in. From inspections and repairs to simple oil changes, our top-of-the-line service center will give your car top-tier service every time.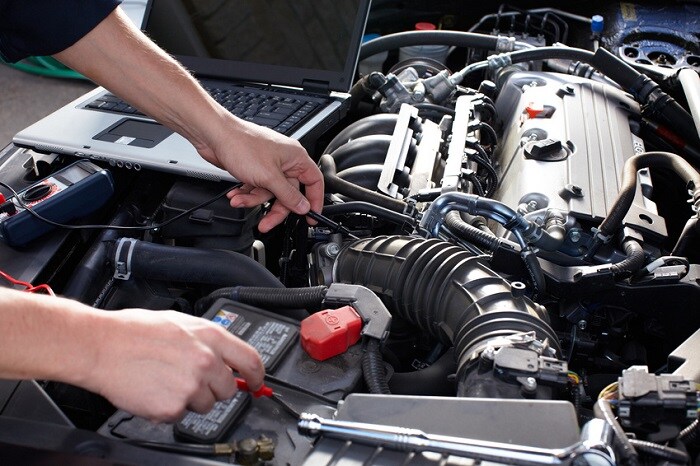 It's easy to overlook routine maintenance for your vehicle, but regularly changing your engine's oil or rotating your tires can significantly prolong the life of your car. It's important to change your oil every three months or so in order to rid your oil of any debris or particles that inhibit its ability to lubricate your engine. Without proper lubrication, the parts inside your engine can easily overheat, causing tremendous damage to your engine. If you often drive on bumpy roads or trails, your tires can easily become misaligned and unevenly worn, increasing your chances of blowing out on the road. By rotating your tires every six months, you can allow your tires to wear evenly, which saves you money in the long-run if you ever need to replace them. 
No matter what type of service you need, it's important to find a service center you can trust, so you can keep your car running smoothly and safely on the road. Whether you drive a 2019 Ford Fusion sedan or a Ford F-150 truck, our team knows the ins and outs of your vehicle and exclusively uses Ford certified parts. Plus, our service center is fully prepared with state-of-the-art equipment and provides just about any service or repair you can think of, no matter how complicated. We also offer several convenient service specials designed to save you money on costly maintenance, repairs, or replacements. 
If your vehicle needs an oil change, tire rotation, battery replacement, or any other type of service, fill out our online contact form to set up a Ford service appointment or visit us at 801 E 32nd Street in Yuma, AZ. We look forward to assisting you with whatever type of vehicle maintenance you need!