The debate whether to buy or lease a vehicle is a predicament our customers often encounter here at Bill Alexander Ford Lincoln. The answer is that it depends, as buying and leasing each offer their own advantages. The professionals at our Sonora, AZ Ford dealership are here to help.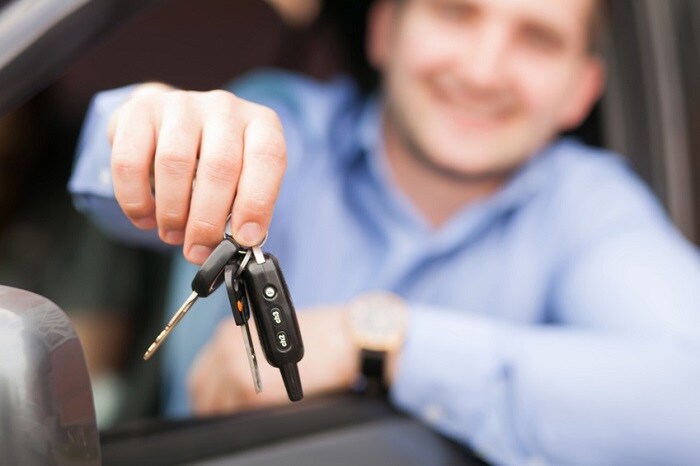 When You Should Lease
If you are someone who gets a new car itch every few years, leasing may be a better option for you. Leasing easily allows you to transition to a new car every two or three years. You may also have the option to drive a car with more options or better features than you might otherwise be able to choose when financing or buying a car. Another benefit of leasing is cost. Generally, you have lower monthly payments with a low down payment. Leasing also allows you to avoid the initial depreciation hit inherent in new car purchases.
When You Should Buy
Purchasing a vehicle offers more flexibility. One of the best advantages of buying is that the vehicle is all yours. You can modify as you please and you can drive as much as you like since there is no excess mileage penalty. If you wish to add custom Ford dealer parts, you're free to do so. When you are ready to sell your car or trade it in, you can enjoy the equity you've built throughout the vehicle's ownership. You may also like the idea of purchasing a vehicle, paying it off, and not having a car payment.
Financing a Ford Vehicle at Our Dealership
The team of knowledgeable sales and financial professionals at our Ford dealership near El Centro, CA are here to help you through every step of the car-buying process. We will discuss your budget, payment expectations, and the pros and cons of leasing and buying to help you come to a well-informed decision. We regularly offer excellent Ford specials and we make it easy to apply for financing online.
If you have questions about financing or wish to take a Ford car for a test drive, the friendly team at your local Yuma, AZ area Ford dealer is ready to help.