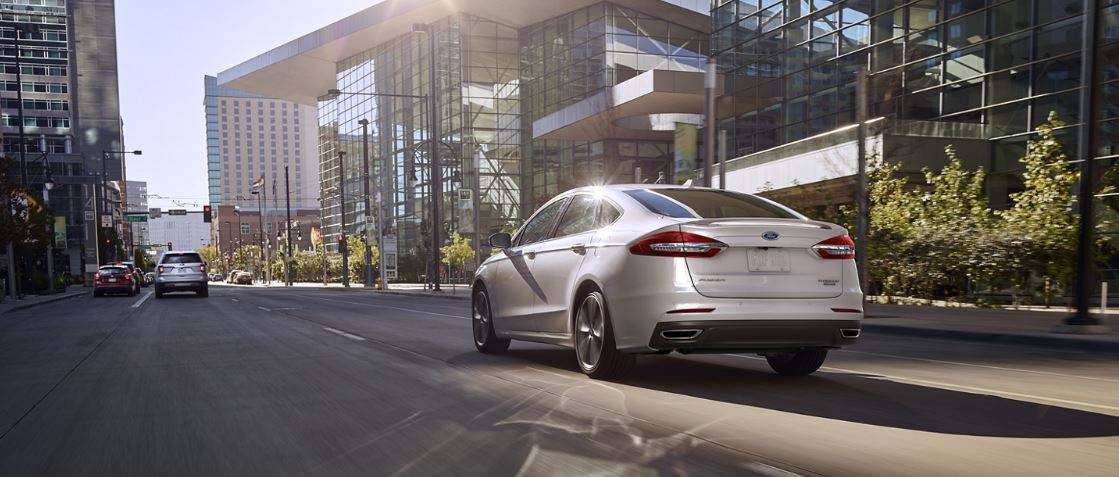 Treat yourself to a car that's packed with cutting-edge safety equipment. At Bill Alexander Ford Lincoln, our Yuma, AZ Ford dealers recommend the 2020 Ford Fusion. It's a terrific selection for a midsized car and delivers respectable performance and a cavernous cabin interior. What else does this new Ford car have over other vehicles? Its safety features are worth talking about. Head to our shop for the scoop on this model.
Cars nowadays are loaded with modern safety capabilities. Some of these are hard to obtain unless you finance a top-of-the-line model. However, what's fantastic about the 2020 Ford Fusion is you won't have to opt for the higher trim for these must-haves.
You can relish the use of the standard rearview camera with this new Ford model. Next to that is the Ford Co-Pilot360™ suite included with the base trim. You'll have lane keep assist, blind-spot monitoring, and rear cross-traffic alert. The lane keep assist system helps keep you inside your lane by notifying you if you're merging out of it. The blind-spot monitoring function canvasses the area around your vehicle and will indicate if a car is in your blind spot. Lastly, the rear cross-traffic alert will alert you if anything or anyone is nearby when reversing at a slow speed.
An underbelly of advanced equipment that comes with the suite includes forward collision warning, pedestrian detection, and forward automatic emergency braking. You can count on the forward collision warning to notify you if your Ford Fusion is traveling too close to the vehicle ahead. Pedestrian detection warns you of an impending crash if a pedestrian is nearby, while the forward automatic emergency braking will intervene if your sensors detect an imminent collision when you fail to respond.
Some Ford drivers won't stop there-they want the whole nine yards. If this is you, get your Ford Fusion furnished with rear parking sensors, which guide you when parking backwards. Another nifty modern-age capability is the adaptive cruise control. This helps keep your car moving with the current speed of traffic while maintaining a safe distance from cars around you. This system mirrors the same technology as the cruise control.
If safety is a chief concern when shopping for a new Ford car, then we highly recommend the 2020 Ford Fusion, a strong contender in the safety department. Visit our Yuma, AZ Ford dealers for all your automotive needs. We also have a Ford service center and used Ford cars worthy of seeing.