At Bill Alexander Ford Lincoln, we're always looking to provide our customers with the best deals on Ford cars in Yuma, AZ. Whether we're offering discounts on new cars or coupons for our Ford service center near El Centro, CA, we're always looking to help our valued customers save. With our Year-End Clearance Event, though, we take the savings to an unprecedented level.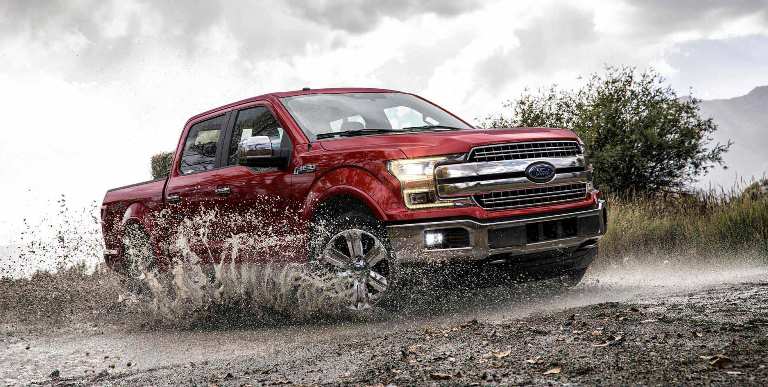 Our offers can be summed up by one word: zero. On select Ford models, like the 2018 Ford F-150, you will pay ZERO down and make ZERO monthly payments until 2019. And it gets better! You'll only pay one cent over the invoice for select Ford models, like the Ford Edge and the Ford Escape. You pay what we pay! Ask about our down-payment matching offer, too.
Looking to trade in your car? We make it easy and affordable. Trade in with us, and you'll receive a Trade Assistance Voucher, good for an additional $1,000 that you can put toward the purchase of a new or used Ford truck, car, or SUV. This is on top of our trade-in guarantees, including our minimum $2,000 trade in allowance on vehicles that are 2004 models or newer. Still owe money on your trade-in vehicle? No problem! When we make a deal with you at our Ford dealership near El Centro, CA, we'll pay off your trade by raising our offer to cover the remaining cost of your vehicle. If you have any questions about Ford car financing, contact us today!
And the Year-End Clearance Event offers don't stop there. Also included are our special programs that offer Ford deals to first-responders, U.S. Military, college grads, and first-time buyers. We want to show our appreciation for those who have sacrificed to keep us safe, so we're offering any active or retired U.S. Military members and active members of the First Responder Association $500 in Bonus Cash that can be used toward the purchase or lease of a 2018 Ford vehicle, like the 2018 Ford Escape. If you're a current college student or recent grad, we're offering you $500 toward the purchase or lease of a 2018 Ford model to help get you to campus or to that first job interview.
Like what you hear? Then come down to Bill Alexander Ford Lincoln, and we'd be happy to show you our new Ford models and answer any questions you have about our offers. Our primary focus is on you, our valued customers, so whether you're looking for a brand new car or just looking for car parts in Yuma, AZ, we're always happy to help. We look forward to seeing you soon!