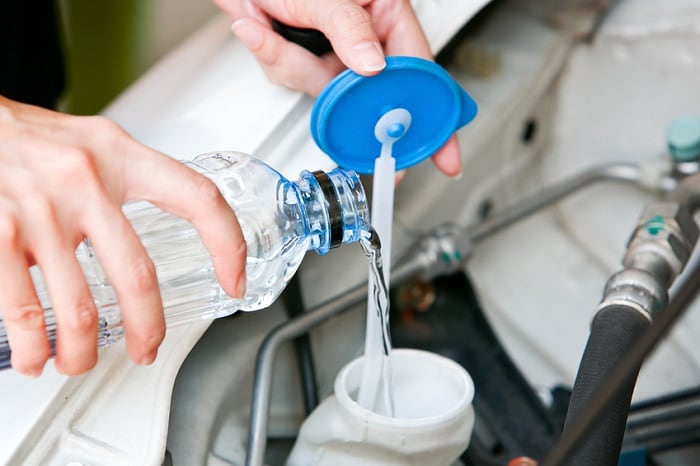 Most car owners know that oil changes are important for the health of their vehicles, but there are other important automotive fluids as well. Here at
Bill Alexander Ford Lincoln
we can help you learn all about these automotive fluids and more at our Ford service center. Here's the most important fluids in your Ford Fusion and how to take care of them.
Transmission Fluid

One fluid to monitor is your vehicle's transmission fluid. This fluid is responsible for keeping your transmission lubricated, which is vital to the health of your Ford Fusion. Low levels of transmission fluid can result in issues while changing gears and even greater damage to your overall engine health.
Coolant

Another fluid that's important to your vehicle's health is coolant. If you want your vehicle to run smoothly, then you need coolant to prevent your engine from overheating. Even though this issue is more common in the summer, it's still important to check this fluid in colder weather.
Brake Fluid

This fluid is responsible for providing power to your brakes, so if it's not at the appropriate level, you won't be able to use your brakes. You won't be able to slow down or stop when you need to, which is extremely unsafe for you and other drivers. To avoid having to completely overhaul your brakes, bring your vehicle to our team.
Get Your Ford Focus Serviced Today

It's clear that automotive fluids are key to keeping your vehicle running like new. Don't wait any longer to start taking care of your Ford Fusion; visit our Ford service center near Sonora, AZ today. Our expert auto team can get your vehicle running smoothly in no time. Visit us soon!