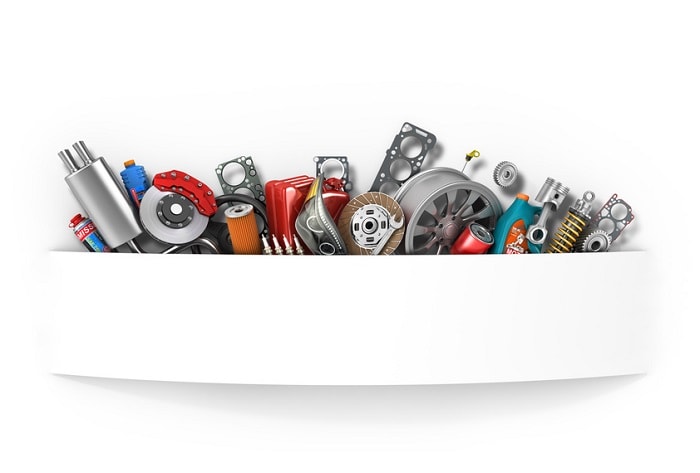 Here at Bill Alexander Ford Lincoln we know that maintaining a car can be a lot of work. At some point, your new Ford car is going to need some repairs, so when this happens, make sure to invest in genuine OEM parts, so your vehicle can run as efficiently as possible. At our Ford dealership near Sonora, AZ, we think that OEM Ford parts are extremely reliable, given that they're tailored to your specific Ford vehicle. In fact, we went ahead and compared both types of car parts, so you can see why we prefer to use genuine OEM Ford parts when we repair your vehicle.
Aftermarket Parts

Compared to genuine OEM parts, aftermarket parts are usually sold at a lower cost, but quality is sacrificed for affordability. Aftermarket parts offer a variety of different styles, sizes, and sellers, which gives you a lot of options to choose from. However, it can be easy to accidentally choose the wrong part for your vehicle if you aren't careful. Compared to factory parts, which fit perfectly inside your vehicle, an aftermarket part might not fit or function properly with your Ford vehicle. It's impossible to predict how an aftermarket part will function since it's sold by a third-party seller and not manufactured by your vehicle's manufacturer.
Genuine OEM Parts

The price of an OEM part is typically higher than an aftermarket parts, but unlike the latter, the manufacturer can guarantee the quality of an OEM part. Since the parts share the same manufacturer as the vehicle, they're guaranteed to automatically fit inside your vehicle and function well. All genuine OEM parts are designed to fit inside your vehicle, regardless of style, so you never have to worry about accidentally choosing the wrong part. When you buy a genuine OEM part, it comes protected by a lengthy warranty, so you know any type of damage is covered.
To shop our wide selection of genuine OEM parts, visit our parts center at our Ford dealership in Yuma, AZ today!