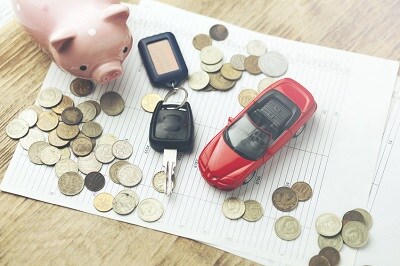 Here at Bill Alexander Ford Lincoln, we want to make financing a new vehicle as simple and easy as possible. That's why our team is committed to not only helping you find the best vehicle for your needs, but also helping you drive away in it. That's why we put together this short guide on the difference between leasing and buying a new vehicle, so you can choose the right option for you.
Leasing a New Vehicle

Contrary to popular belief, the first decision most drivers make when shopping for a new vehicle isn't which specific make and model they want. It's actually more common to decide whether leasing or buying is the best option. Leasing is a great option for drivers who love to drive the latest new model releases. Since you can trade in your current vehicle for a newer model at the end of your lease, leasing offers much more flexibility. On the other hand, leasing a vehicle prevents you from actually owning the vehicle, and sometimes, it also comes with extra financial obligations like extra mileage fees and up-front costs.

Buying a New Vehicle

Buying a vehicle is a bit more straightforward than leasing and allows you to own your vehicle once you're done paying it off. This means you can customize it however you want and you won't incur be charged for going over a mileage limit. However, buying a vehicle makes you responsible for all types of maintenance and upkeep.

Whether you decide to lease or buy, you can always head down to our Ford finance center in Yuma, AZ to get help from a member of our expert staff. To learn more about financing, visit us today at our Ford dealership near El Centro, CA. We hope to see you soon!