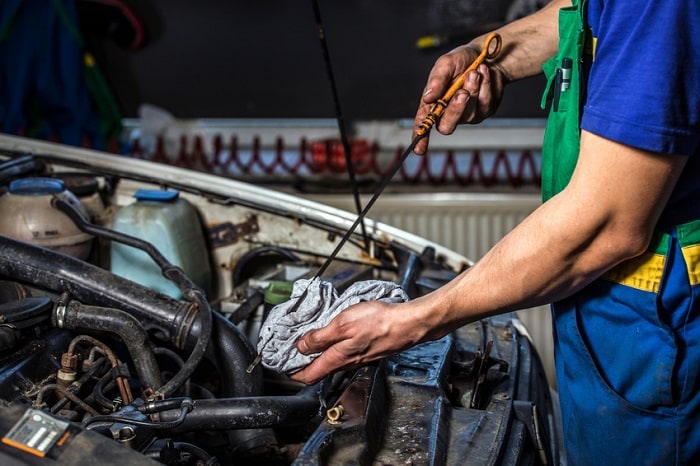 Most drivers know to schedule regular oil changes every so often, but not many drivers know why. Fortunately, our friendly staff here at Bill Alexander Ford Lincoln in Yuma, AZ can help you learn all about the importance of regular oil changes. In fact, our team of experts can teach you everything you need to know about caring for a brand-new vehicle from our Ford dealership near Sonora, AZ.
Getting regular oil changes for your new Ford car is probably the best and easiest way to guarantee the overall lifespan of your vehicle. Changing your oil not only cleans your engine and enhances your vehicle's performance, but it also prevents your vehicle from incurring damage. Ridding your engine of dirty oil also purges any build-up or debris in your engine, which often occurs as a result of your engine's parts constantly moving. A quick service trip to our Ford service center near El Centro, CA can help your vehicle last a lifetime.
We recommend getting your oil changed every three months or 3,000 miles, whichever comes first. This way, you can keep your vehicle running efficiently on a regular schedule. It's also a good idea to check your odometer before any big road trips, since you can gauge whether or not you'll need new oil along the way. Be sure to frequently monitor of your vehicle's oil and engine so you can notice any irregularities before they become major problems. If you're not sure, you can always stop by Bill Alexander Ford Lincoln for a second opinion.
Whatever type of service you need, from simple oil changes to complex brake jobs, our service specialists have you covered. Visit us any time!