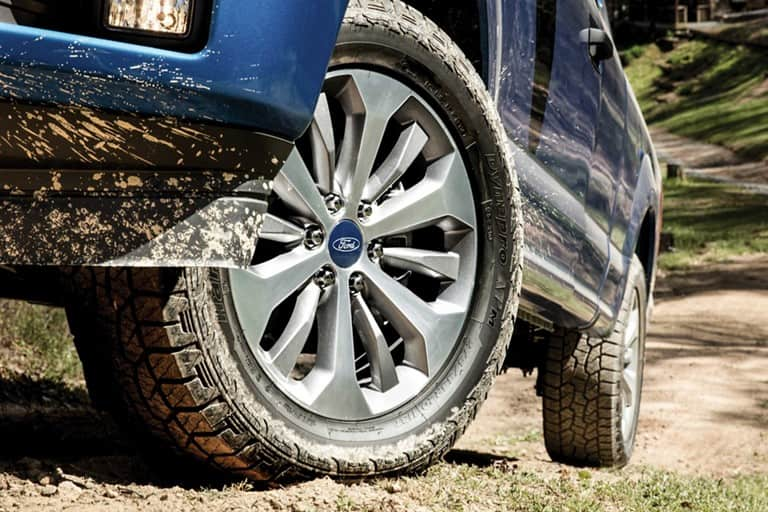 Are you in the market for new tires? The best place to buy a new set or to get your current tires serviced is right here at Bill Alexander Ford Lincoln. At our Yuma, AZ Ford dealership, we have a wide inventory of tires for your Ford F-150, so to help you decide if it needs a new set, we put together a quick guide on how to tell if you need new tires.
If the tread on your tires is worn down, your Ford F-150 won't be able to perform at the level it should, especially when weather conditions worsen. Not to mention, worn treads might make the rest of your truck overcompensate, which could lead to other types of damage.

Checking your tire tread only takes a second and is fairly simple. Just insert a penny into the little grooves on your tire tread. If you're able to see Lincoln's head clearly, then it's time to get a new set of tires. We also recommend that you get a new set of tires after six years of use, regardless of your tread wear. Even if you pass the tread test, any tires that are six years or older should be replaced with a new set.

Our expert Ford parts specialists near Fortuna Foothills, AZ can help you find the right set of tires for your Ford F-150. We have an extensive selection of tires available to fit any budget, so you're sure to find something that works for you. When you decide it's time for new tires, visit our Ford dealership in Yuma, AZ. Not only will our staff help you find the best tires for your Ford F-150, but we'll also help you schedule future service appointments like tire alignments and oil changes. We hope to see you soon!