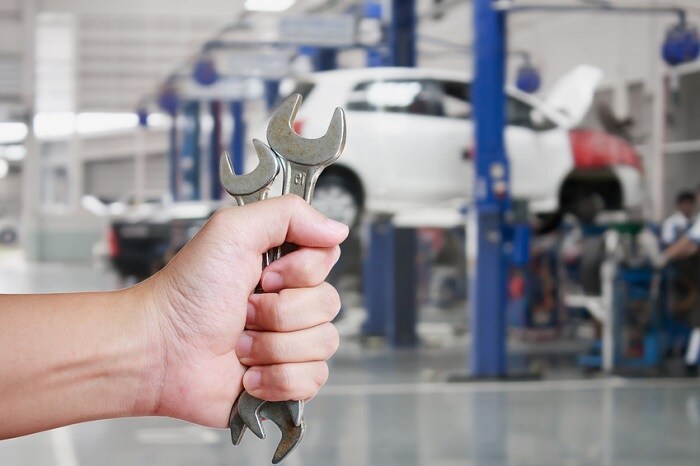 Looking for ways to save on vehicle service? The best place to start is by visiting your local Ford dealers in Arizona. Here at Bill Alexander Ford Lincoln, we don't just sell cars; we help you take care of them, too. The best way to ensure vehicle longevity is by regularly servicing your vehicle for tune-ups and repairs, which is why our expert service center is always available to care for your car. Our service technicians can even give you Ford service coupons to help you save on costly vehicle maintenance.
Out of all the parts on your car, your brakes take the biggest hit day in and day out. Even new brakes start to show signs of wear early on, which can eventually impact your driving performance. If you want to know the condition of your car's brakes, you can always bring in your vehicle to our Ford service center in Yuma, AZ. Our expert auto technicians will inspect your brakes for free, and if they find any issues, they can perform a MOTORCRAFT® complete brake service for under $180. Once our technicians are done, you can save even more on your next brake repair by receiving a $15 rebate in the mail. Not to mention, we also offer complimentary battery testing in our service center, so you can stay up-to-date on the state of your car's battery at no cost.
If you're not sure which type of service you should get for your Ford vehicle, our service technicians offer standard inspections, which include checking your car's tire pressure, rotating your tires, inspecting your brakes, testing your battery, checking your filters, topping off your fluids, and checking your belts and hoses. Our thorough service inspections are designed to give you an in-depth look at the current state of your vehicle.
Want to learn more about what you can do to care for your Ford vehicle? Stop by Bill Alexander Ford Lincoln and talk with our expert dealers!