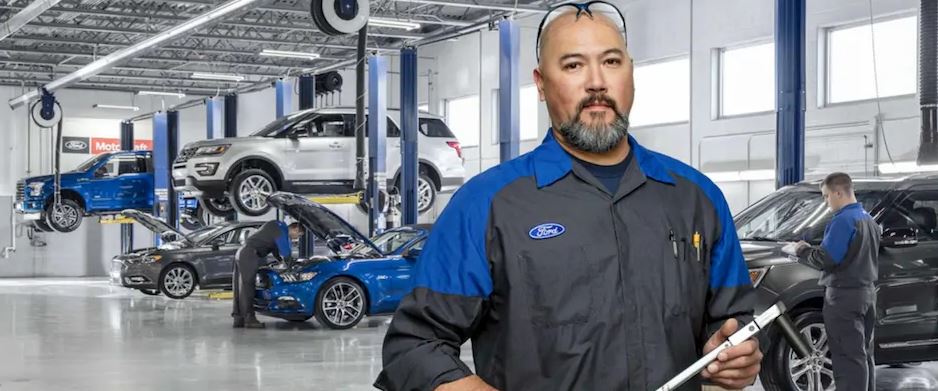 Looking to service your vehicle? Visit Bill Alexander Ford Lincoln in Yuma, AZ to see our latest service specials. Here at your Arizona Ford dealership, we want to help you take care of your vehicle for the long-term so we can help you schedule current and future service appointments. Our expert team has listed a few of the necessary vehicle service and some current service specials.
If you're unsure where to start with your vehicle, you can bring your vehicle in to our Ford service center in Yuma, AZ. One of our newest service specials is our Tow Service special. Basically, you can get free towing to our body shop in Yuma, AZ, at no additional cost. Of course, the stipulation is that you must have insurance. This way, if your vehicle breaks down on a drive, our uniformed drivers can quickly respond. They'll bring your vehicle back to Bill Alexander Ford Lincoln where they can properly assess and repair the damage.
One common problem drivers experience with their vehicle, is their brakes. Bring your vehicle in to get your brakes checked by our expert auto technicians. Right now, they can install your brake pads for under $100. Additionally, they can provide a complete brake service for under $200. Whatever care your vehicle needs, our team can deliver. From battery tests and replacements to A/C repairs, we'll help you keep your new Ford car in pristine condition.
Practice Proper Vehicle Maintenance
If you don't know where to start when it comes to vehicle maintenance, visit our vehicle service center in Yuma, AZ. You can learn all about new cars for sale and how to care for them at Bill Alexander Ford Lincoln!