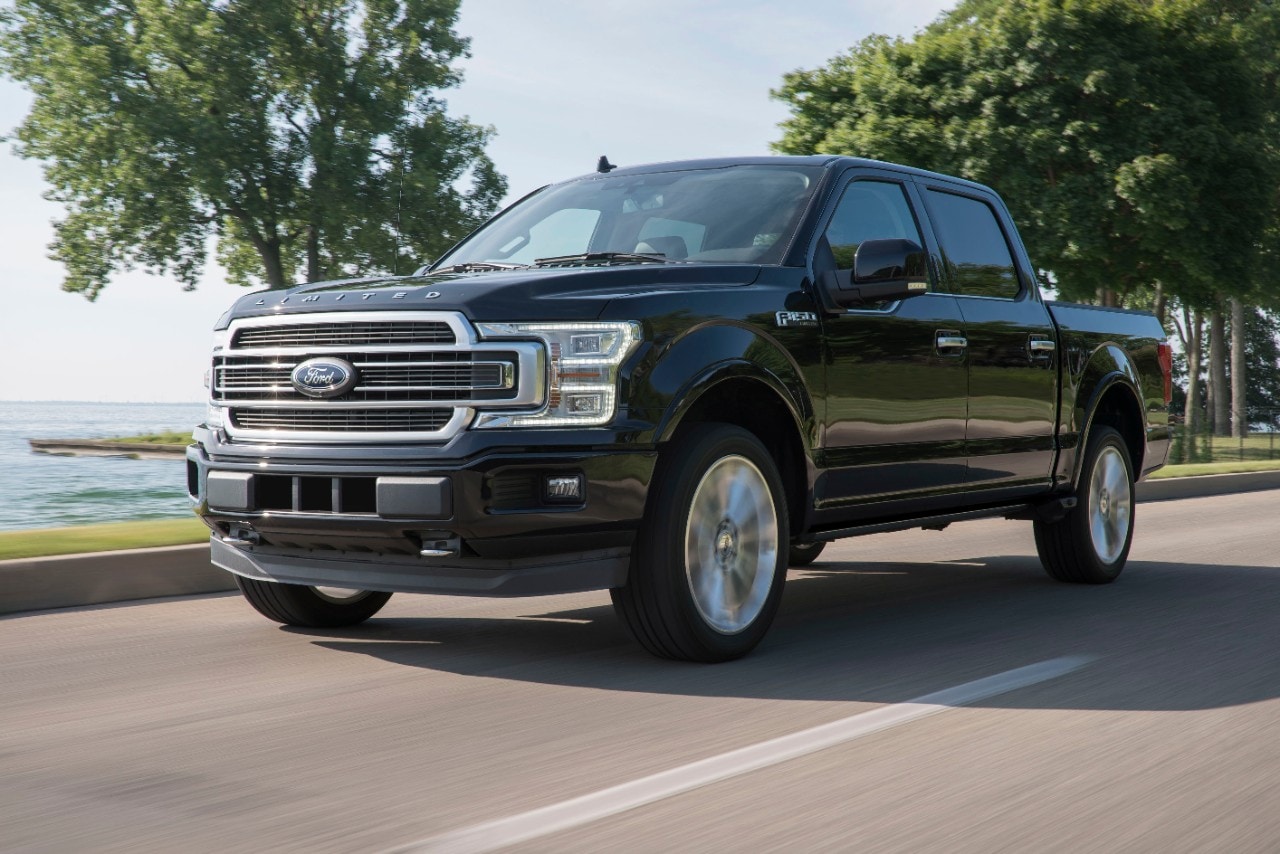 Looking for a new car in the southwest Arizona area but are not sure of where to start? Bill Alexander Ford Lincoln runs the gamut with a broad offering of sedans, SUVs, and trucks. If you are looking for a diesel truck with an outstanding fuel economy of up to 25 miles per gallon on the highway, discover the 2019 Ford F-150, coming soon to your nearby Ford dealership.
The 2019 Ford F-150 blows other diesel trucks out of the water, including the 2019 RAM 1500. This Ford excels in power, towing strength and legroom. When comparing the 2019 Ford F-150 King Ranch 4x4 SuperCrew Cab trim to the 2019 RAM 1500 Longhorn 4x4 Crew Cab trim, the 2019 F-150 outshines the competition. The 2019 Ford F-150 packs a punch with 395 horsepower and 400 lb-ft torque, a sharp contrast to 305 horsepower and 269 lb-ft torque from the 2019 RAM 1500. You can rely on the 2019 Ford F-150 for heavy loads because of the 7,000 pounds of maximum trailer weight. The RAM model only carries 6,320 pounds. The King Ranch 4x4 is also quite spacious and comfortable due to a plenty of front legroom at 43.9 inches, which is three additional inches compared to the Longhorn 4x4. The 2019-Ford 150 can also go the distance with towing up to 10,100 pounds, 890 pounds more than the 2019 RAM 1500. It is superior in every aspect that is important to you as a driver.
When the 2019 Ford F-150 becomes available, drop by your Sonora, AZ Ford dealership to view this stellar addition to our impressive lineup of new Ford trucks. Our well-informed staff will be able to answer any questions you may have about the 2019 Ford F-150 or any other car on our lot. We are looking forward to your visit!