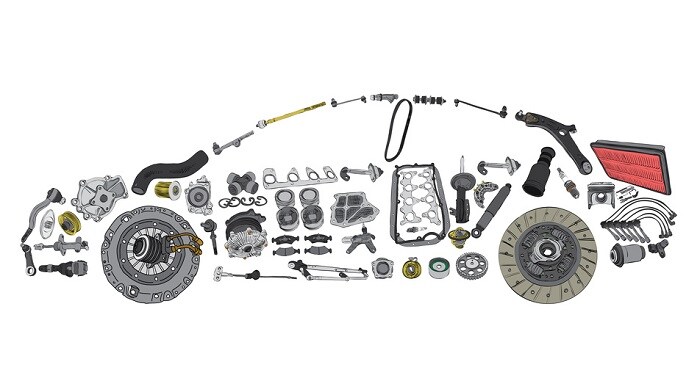 At Bill Alexander Ford Lincoln we support our Sonora, AZ area customers in a number of ways, including through our Ford parts department! The specialists at our Yuma, AZ dealership are always ready to tackle any issue, with the goal of keeping you and your Ford vehicle safely on the road. Of course, the great people in our parts department and Ford service center near Sonora, AZ can't bring in your car for you, so make sure you are staying on top of your car's needs by ordering and replacing parts on time!
From dome lights and windshield wipers to suspension and engine parts, every piece of your Ford plays a pivotal role in keeping your car running, and more importantly, keeping you safe. The failure of any of part of your Ford can create a dangerous situation for not just you, but for passengers and other drivers as well.
Another great reason to styay on top of your Ford vehicle's condition is the amount of money you can save in the long run! Sure, replacing your serpentine belt might cost some money, but that price tag will be a drop in the bucket if you let the belt break and it ends up destroying your entire engine. Additionally, if you are thinking of reselling or trading in your Ford, the condition of your parts will play a major role in how much you can ask for the car.
We are happy to serve each and every customer of ours in any way we can, but we especially love to keep them safe! If you think your car may be due for maintenance, head on down to our dealership in Yuma, AZ at 801 E 32nd St. today!